Are you looking for a reliable and professional printing company for leaflet and flyer printing in Bangladesh? Look no further! Canvas – Design & Printing Press is your one-stop solution for all your printing needs. We take immense pride in offering top-notch printing services that help businesses and organizations create eye-catching and impactful leaflets and flyers.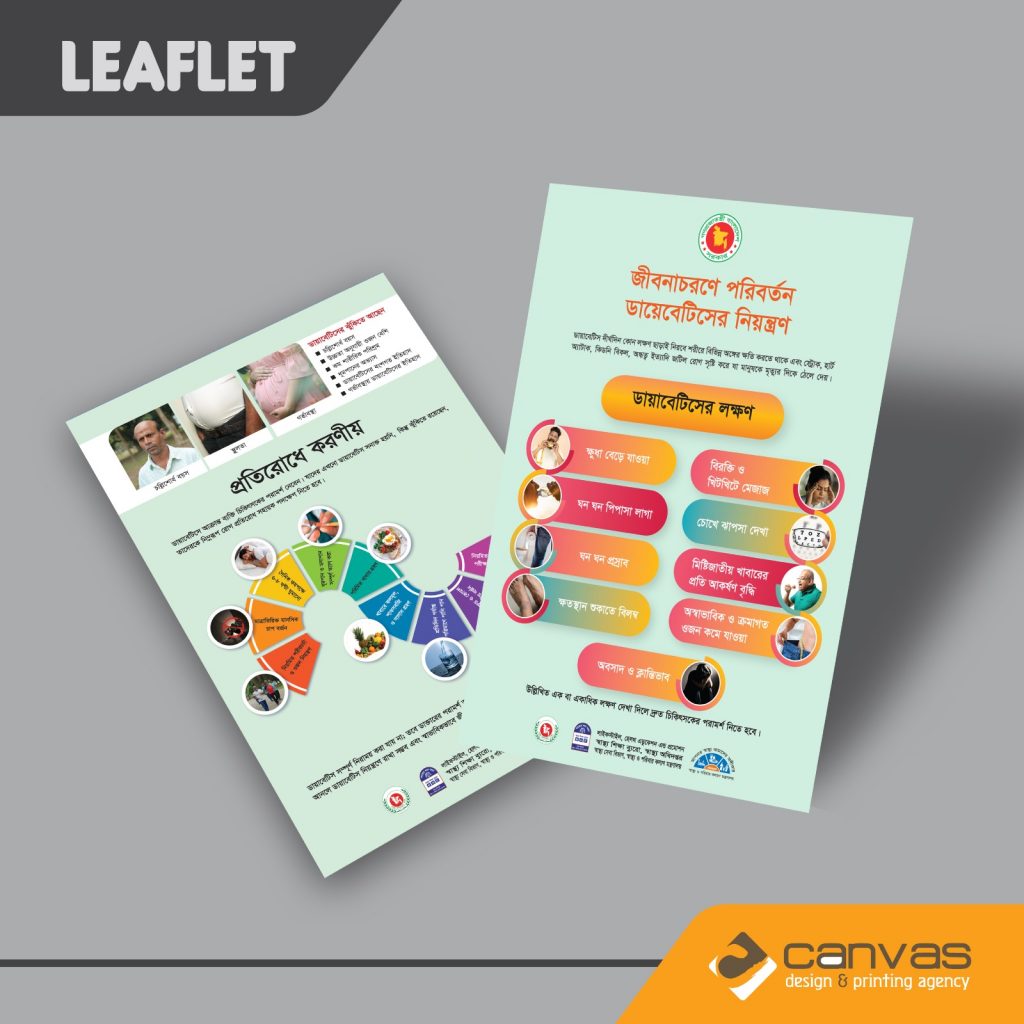 Quality That Sets Us Apart
At Canvas, we understand the significance of your marketing materials, and that's why we focus on delivering exceptional quality in every print. Our advanced printing technology, coupled with the expertise of our skilled team, ensures that your leaflets and flyers come out crisp, vibrant, and attention-grabbing. We use high-quality papers that not only look impressive but also feel premium to touch, leaving a lasting impression on your target audience.
A Plethora of Paper Options
We believe in providing our clients with the freedom to choose what suits them best. That's why we offer a diverse array of paper options, ranging from Art Paper with varying GSM (100gsm, 120gsm, 150gsm, and 170gsm) to Offset Paper (70gsm, 80gsm, 100gsm, and 120gsm). Whether you need a lightweight flyer or a more substantial and durable leaflet, we have the perfect paper for your project.
Finishing Touches That Elevate Your Design
Make your leaflets and flyers stand out from the competition with our range of finishing options. From elegant Foil + Emboss to durable Glue Lamination and premium Mat + Spot Lamination, our finishing touches add an extra layer of sophistication and professionalism to your marketing materials. We pay attention to every detail to ensure that your leaflets and flyers leave a lasting impression on your target audience.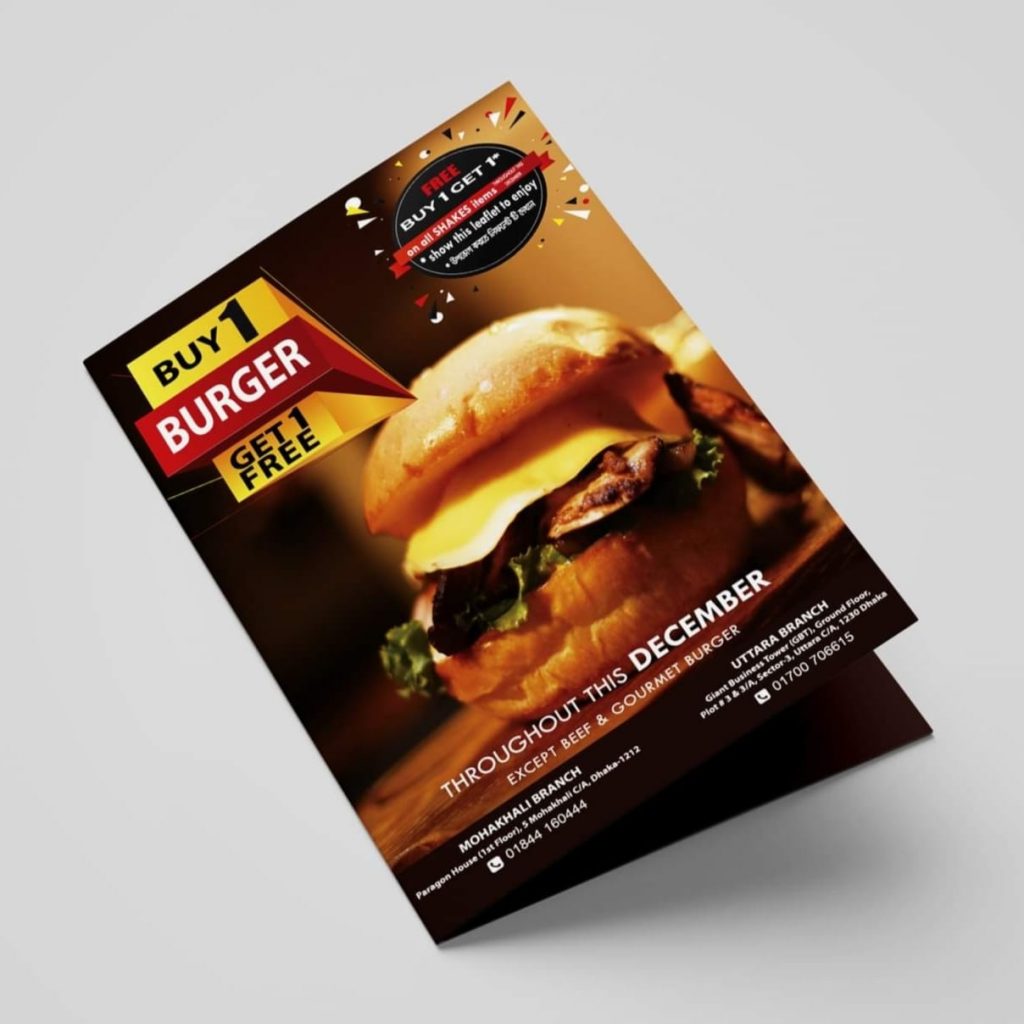 Leaflet
We specialize in full color printing of  Leaflet printing service in Dhaka and any where in Bangladesh. We cover all options in finishing and binding. Our Wide range of finishing will make your visiting card unique.
Color Options to Captivate Your Audience
Colors play a crucial role in grabbing attention and conveying your message effectively. At Canvas, we offer a wide range of color options to suit your design requirements. Choose from Four Color/Full Color, One Color, Three Color, or Two Color printing to create visually striking leaflets and flyers that resonate with your brand identity.
Prompt and Secure Delivery
We understand the importance of timely delivery, and that's why we offer convenient and reliable delivery options. Whether you are located in Dhaka or anywhere else in Bangladesh, we ensure that your printed materials reach you promptly and securely. Our efficient delivery services save you time and effort, so you can focus on your core business activities.
Partner with Canvas Today!
When it comes to leaflet and flyer printing in Bangladesh, Canvas – Design & Printing Press is your trusted partner. We go above and beyond to provide you with the best printing solutions tailored to your needs. With our attention to detail, commitment to quality, and excellent customer service, your marketing materials are in safe hands.
Contact us today to discuss your printing project and discover how we can bring your ideas to life with our top-notch leaflet and flyer printing services. Experience the Canvas difference and elevate your brand's marketing efforts with captivating and professionally printed leaflets and flyers.