2024 Calendar Vector Your Free Download with English, Bangla, Hizri Dates and Public Holidays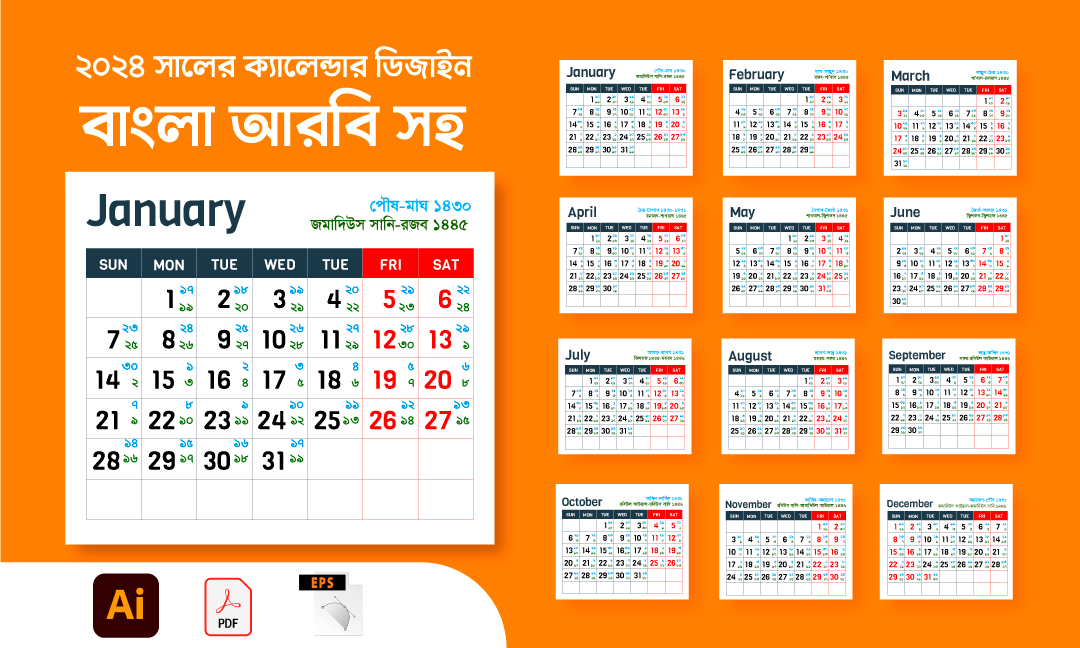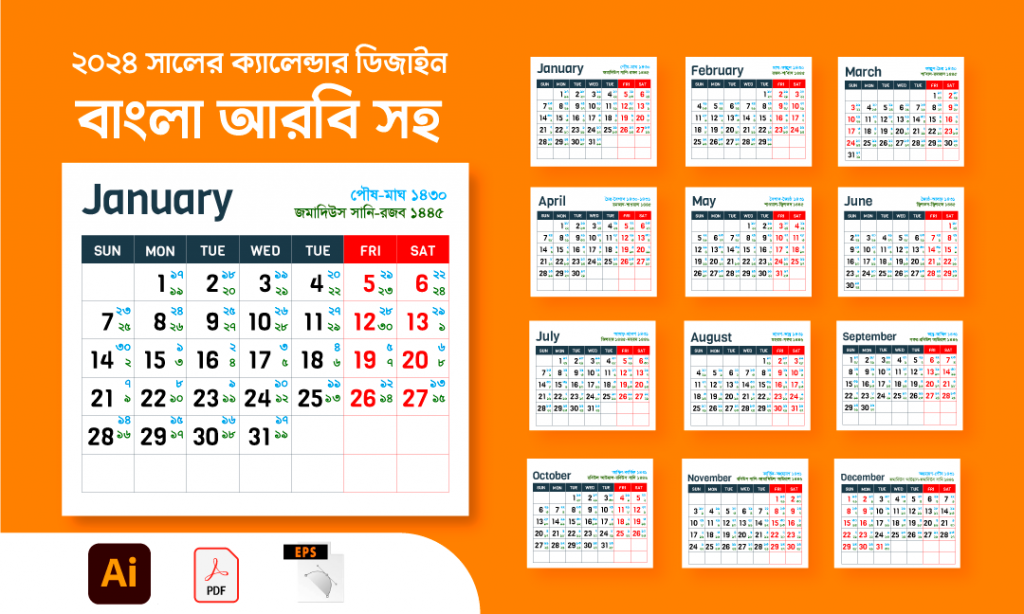 Are you a passionate graphics designer working on crafting stunning wall calendars or desk calendars? Look no further, as we present to you the Calendar 2024 Vector File – a versatile and invaluable resource for your creative endeavors.
Key Features:
English, Bangla, and Hizri Date: This vector file offers a comprehensive representation of dates, making it ideal for a diverse range of audiences. Whether you're designing for a global market, a local community, or need multilingual elements, this file has you covered.
Public Holidays: In your calendar design, it's crucial to mark public holidays. With this vector file, you'll find an extensive list of public holidays, helping you create a calendar that's not only aesthetically pleasing but also highly informative.
Vector Format: This file is available in vector format, which means you can scale, customize, and adapt it to your specific design requirements without compromising on image quality. Whether it's a wall calendar that will grace the walls of offices, homes, or public spaces, or a compact desk calendar, this vector file ensures your design remains sharp and professional.
Free Download: Yes, you read that correctly! We're offering this incredible resource as a free download, recognizing the value it holds for talented graphic designers like you.
Whether you're working on a corporate calendar project, a community event planner, or a personal keepsake for friends and family, the Calendar 2024 Vector File is your ultimate ally in creating visually appealing and informative calendars. It saves you precious design time, offers multilingual versatility, and ensures your calendar accurately represents the year 2024.
Don't miss out on this opportunity to elevate your design projects. Download the Calendar 2024 Vector File now and unlock your creative potential. Make your mark in the world of graphic design with a beautifully crafted and highly functional calendar that everyone will appreciate.